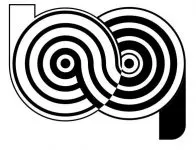 "Behdasht Gostar Morvarid Asia" Company was established in 2015 in Middle-East with the aim of economic development and job creation.
So far, in addition to equipping itself with knowledge and experience, this company has been able to take a serious action in the prosperity of Middle-East, by increasing its market share as well as reducing imports. Meanwhile, this company has succeeded to obtain legal licenses and permissions from the relevant institutions including: the Ministry of Industry, Mining and Trade, Standard organization (the license to use the standard mark), and also the Ministry of Health, Treatment and Medical Education (establishment and operation health license number).
Along with market study and needs analysis carried out in supplying raw materials for industrial-production units, especially in the cellulose industry (production of air laid layers and non-woven fabrics using Air through bond technology), medical industry (production of raw materials for hospital bed underlays and medical clothing), food industry (production of moisture absorption pads used in  meat and poultry packaging), Behdasht Gostar has started to produce and supply the above mentioned raw materials. Formerly most of these materials were imported into the region and caused currency outflow.
With the advantage of using the latest technology for non-woven productions and also the technology for all types of air laid as well as using new machines, experts and skilled manpower, this company has started to produce raw materials competitive with foreign samples and accordingly takes a major share of the consumption market, which was previously dependent on the import of this type of raw material.
Customers of Behdasht Gostar Company:
Golrang Industrial group– (Marina sun Company)- Producer of sanitary products with "Merci", "Barlie", "Nancy", "Alaveh" and "Safety" brands.
Jahan Saderat Industrial group– Producer of sanitary products with "Mama", "Obaby" and "Lady care" brands.
Nava Behdasht company– Producer of products with "Panberes", "Camero", "Dilex" and "Diamond" brands.
Arman Cellulose Yazd– Producer of Sanitary products with "Baby-King" brand.
Golkhand Behdasht- Mamtir Cellulose company– Producer of sanitary products with "Tooba", "Mah.Manzar" and "Narcis" brands.
Pars Cellulose company– producer of products with "Golpar" brand.
Nazgol Alborz Company– Producer of products with "Nazgol" brand.
Panbeh Shiraz Company
Shafagh Afarin Aras Company– Producer of Moisture absorption pads.